Convenient. Fast. Affordable.
Order today, and we'll ship your test right away!
Insurance Accepted
FDA Approved
Free Shipping
Order Your Sleep Test Today
SleepTest.com is convenient, fast, and affordable. We're also the only at-home sleep testing provider to offer direct insurance billing. Not covered? No problem. We offer a Self-Pay option for those without insurance coverage or those who choose to use other means such as a Health Savings account. See how it works below.
Insurance Checked
If you have health insurance we provide a free no obligation benefits check.
Testing Device Mailed
Once your insurance is checked, we will package and mail your device right away.
Results Delivered
After your test is completed and we receive your device, results are delivered to you after careful interpretation by a certified sleep specialist.

Only $299
With SleepTest.com, you pay only $299 for your test without insurance. Credit cards accepted.
Testing Device Mailed
SleepTest.com will package and mail your home sleep test device.
Results Delivered
After your test is completed and we receive your device, results are delivered to you after careful interpretation by a certified sleep specialist.
Would definitely recommend. They've turned out to be one of the most professional and genuine companies I have ever worked with. We had our doubts and misunderstandings with the company due to the logistics of the process - not the quality of the testing or anything like that. The owner stepped in and really did listen and take into account our concerns and immediately resolved the issues we were having. Can't ask for more.
Paula C, Texas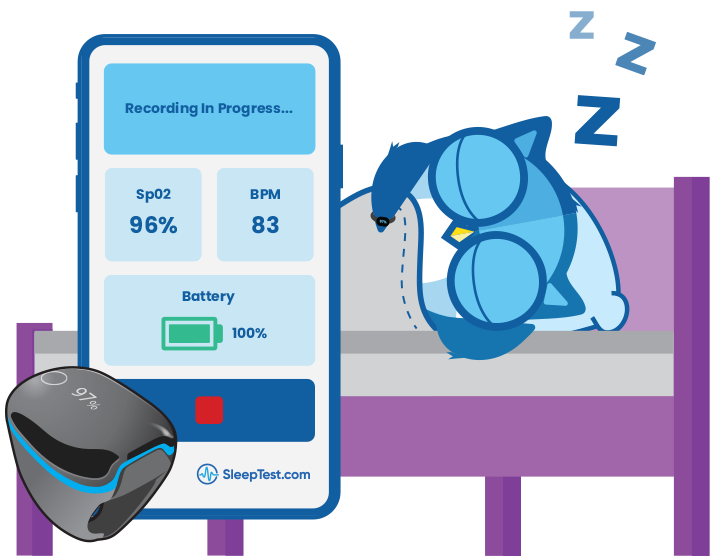 How the Sleep Test Works
The SleepImage Ring Monitors Your Sleep
Your at-home sleep test monitors your sleep and your respiration. In the morning, your sleep test will know long you spent in certain stages of sleep and information about pauses in breathing, the absence of breathing, how difficult it is for you to breathe, and the quality of each breath.
Your sleep test is convenient and straightforward but highly sensitive, giving your sleep doctor the information they need to assess your sleep apnea.
Order A Sleep Test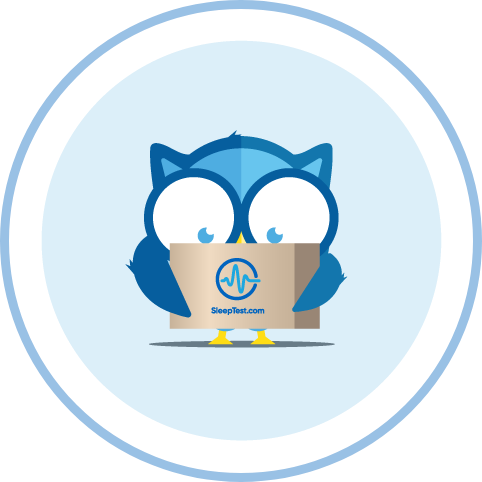 What to Expect
When you order a home sleep test from SleepTest.com, your sleep test device will be shipped directly to your doorstep using priority shipping. The device enclosed will be properly packed and tested before you receive it. Patients have a 5-day window to complete their 2-night home sleep test.
Once you have your Sleep Image Ring in hand, you will use it for two nights in a row.
To get started, download the SleepImage App then sign in with your SleepImage Patient ID and Date of Birth. Pair Your Recorder, then Start Recording!
Step 1. Order a Sleep Test.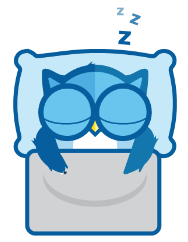 Step 2. Take the Sleep Test.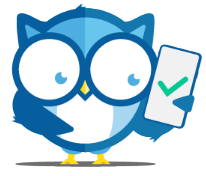 Step 3. Get Your Results.
Order Now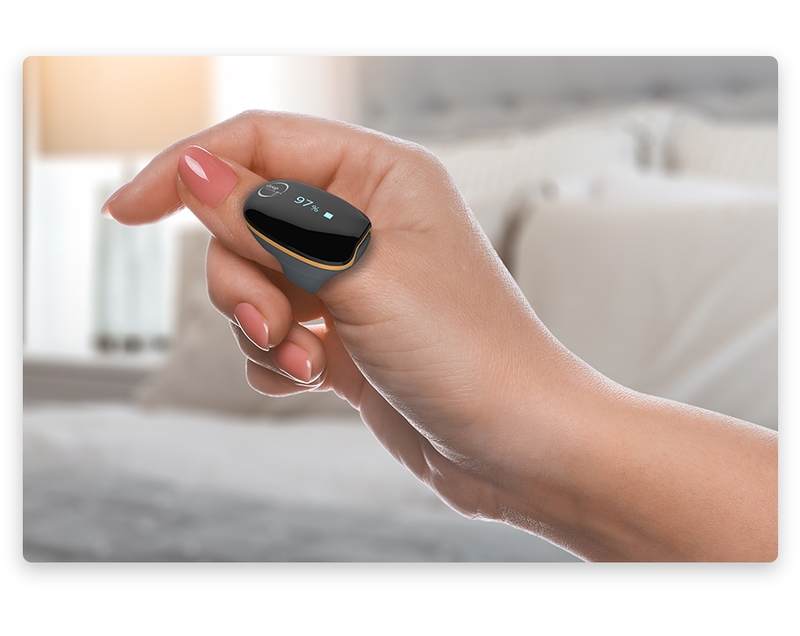 New Patients
SleepImage Ring - Sleep Better. Live Better.
SleepImage Ring is a revolutionary approach to screen, diagnose and manage sleep health in children & adults. Easy to use, comfortable to wear, the SleepImage Ring streams date to the SleepImage Mobile App.
Benefits of using the SleepImage Ring & SleepImage Mobile App:
Measures sleep quality
Measures sleep duration
Evaluates sleep disorders
Diagnoses sleep apnea - obstructive and central
Manages sleep disorder treatment and treatment efficacy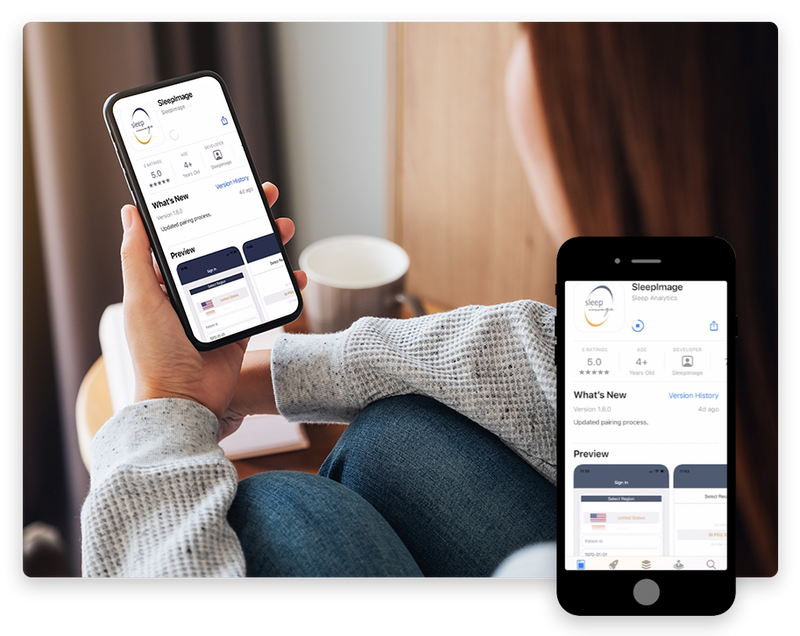 New Patients
Download the SleepImage App
The SleepImage Mobile App is a Medical Device Data System (MDDS) intended to transfer, store and display data from a compatible recording device to the cloud-based SleepImage System Software as a Medical Device (SaMD). In order to complete a home sleep test using the SleepImage Ring, you'll need to:
Download the SleepImage App
Sign in with our SleepImage Patient ID and date of birth
Pair your recorder
Start recording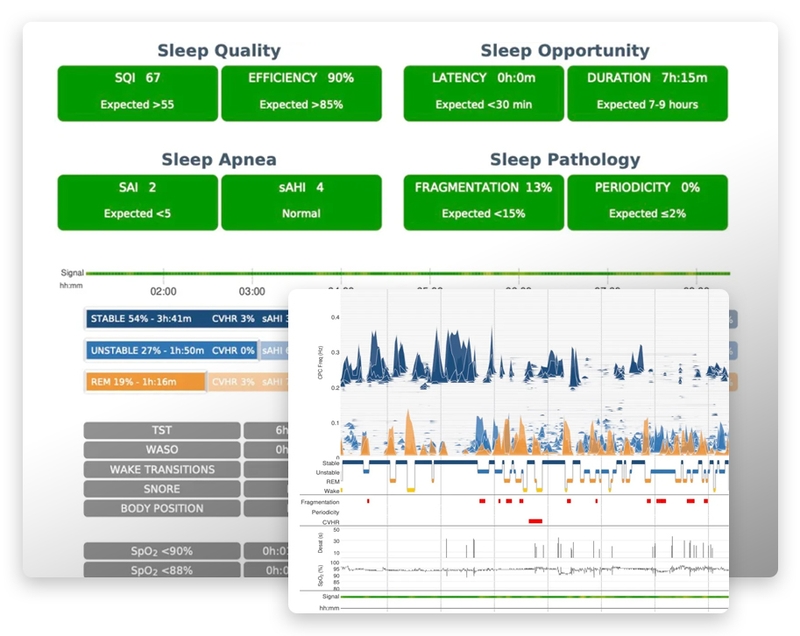 New Patients
Sleep Test Results Delivered
What to Expect with Telemedicine
Not all patients need to have a consultation before receiving their sleep test. This is, however, required by some insurance companies if a person wants the insurance company to cover the cost of a sleep test.
During a pre-sleep test consultation, you will have a scheduled consultation with a sleep physician that may include:
Screening for sleep apnea and snoring
Education on signs and symptoms of sleep apnea
Referral for sleep testing for at-risk patients
After your sleep test, our sleep physician will schedule a consultation with you to review your diagnostic data, help you understand the sleep test data and discuss your treatment options. Learn more about telemedicine.
Order A Sleep Test
Frequently asked questions
How accurate is the home sleep test?
Our sleep tests are very accurate. We use the top equipment in the industry operating at a 97% success testing rate.
How much does testing cost?
Patients using medical insurance will be responsible for copays of any telemedicine visits and their deductible/coinsurance for the sleep test. We offer affordable prices for patients not using insurance.
If SleepTest is unable to retrieve Study Information from a Testing Device as a result of Your error in using the Testing Device, as will be determined in the sole and absolute discretion of SleepTest, You may be charged a re-testing fee ("Re-Testing Fee(s)") in the amount of Ninety-Nine Dollars ($99.00).
Can HSA/FSA accounts be used for testing?
Yes! Our telemedicine visits and home sleep tests qualify for both health savings accounts and flex spending accounts.
Why a 2-night home sleep test?
2-night home sleep tests increase our success rate and minimize potential retesting occurrences. This also ensures we gather enough data for our affiliate sleep physicians to properly interpret the study.
How do I get my sleep test?
You can easily get a sleep test by telling your doctor about our service, find a provider, or simply order a test for yourself.
How quickly can I get my results?
Patients who are referred by a subscribing provider will have their results delivered to their provider within 1-2 business days after the home sleep test has been received by SleepTest.com. Patients who order their sleep test through our website receive their results to their SleepTest.com Patient Portal within 1-2 business days after the home sleep test has been received by SleepTest.com.
Questions?
Still have questions that you haven't found yet, give us a call