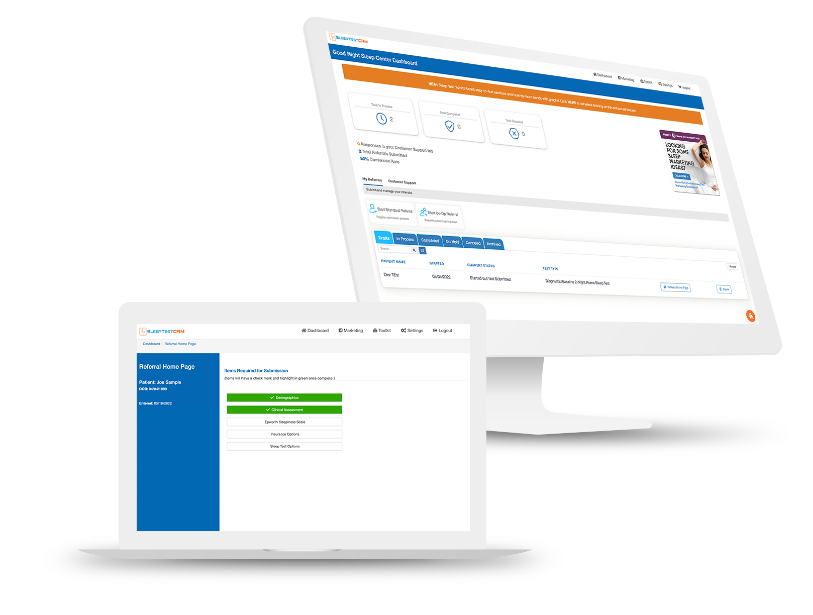 A Sleep Test CRM Designed For You & Your Patients
All-In-One Platform
SleepTest.com's web-based, HIPAA compliant software helps providers generate new patients and manage existing ones with ease.
Direct Insurance Billing
We conduct a complimentary benefits check and provide patients' fees before commitment.
View SleepTestCRM Software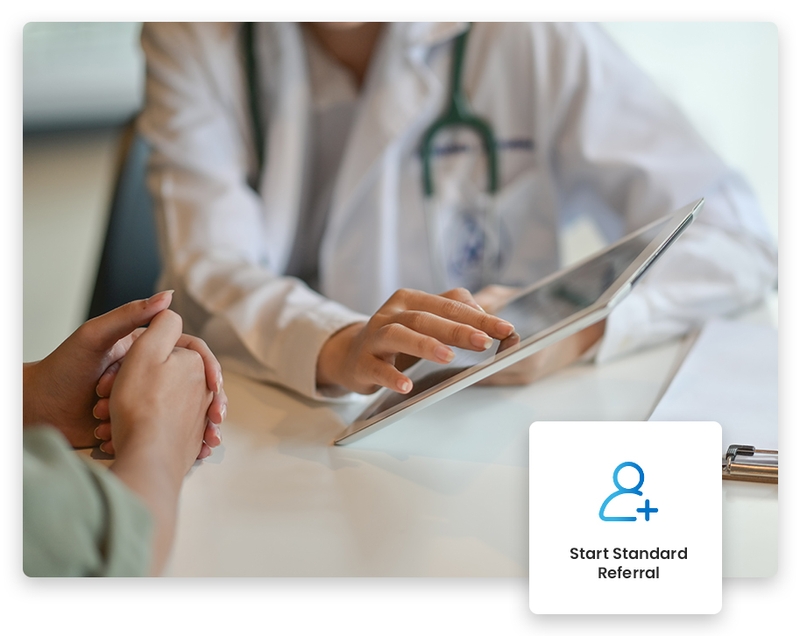 Provider Software
Grow and manage your patient base
At SleepTest.com, we make it easy to get your patients an at-home sleep test.
Our custom-developed online software, SleepTestCRM, allows clinicians to submit patients quickly. From there, we manage patient benefits, telemedicine, shipping, receiving, and interpretation of the data while keeping you informed with real-time email alerts and a custom portal.
Take a look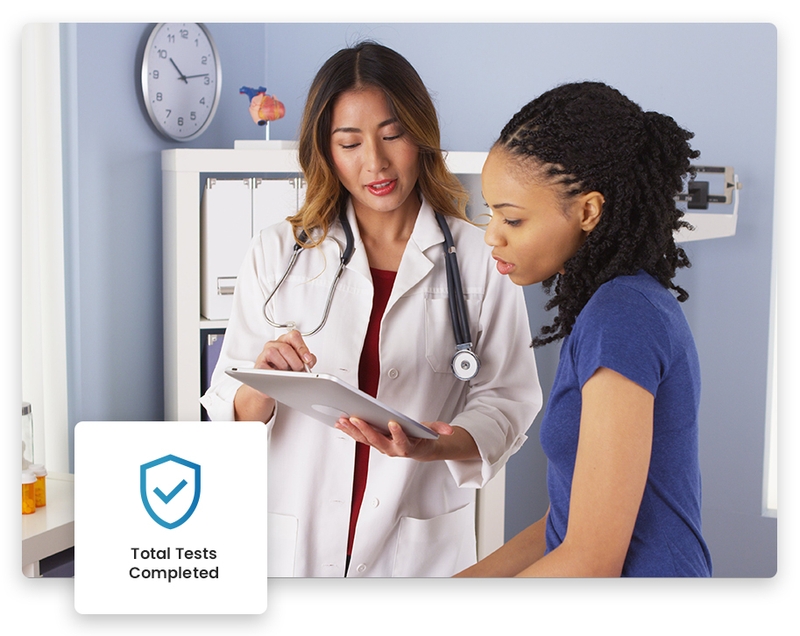 SleepTest CRM
A full suite of telemedicine features
SleepTest CRM is a smarter, faster, better way to manage your sleep medicine patients. In fact, it's the fastest, most efficient sleep testing software in the industry. We have integrated a full suite of telemedicine features and automation for both you and your patients. Not only does it make the process smoother for a better patient experience with better efficiency in your office, but it also allows full visibility for both you and your patients. You can check up on a patient to see where they are in the process, and they can check their own progress any time they want. Plus, it's 100% HIPAA-compliant.
Interested in seeing our software?
View CRM Pricing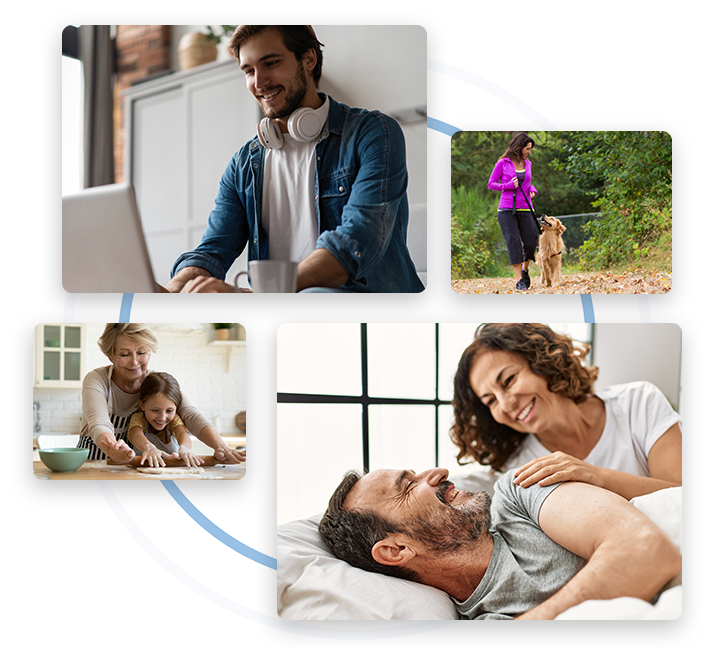 Patients
Why you should take an at home sleep test
Snoring, headaches, excessive daytime sleepiness, and low energy as well as memory challenges and mood disturbance are just a few of the indications of sleep apnea. Unfortunately, about 85% of sleep apnea sufferers are undiagnosed. Treating sleep apnea can drastically improve your quality of life.
Benefits of treating sleep apnea include:
Improved Health
Happy Bed Partner
Increased Energy
Improved Concentration
High-Quality Sleep
Fewer Headaches
Positive Mood
Wakeful Days
Weight Loss
Improved Liver Function
Low Risk of Cancer
Reversal of Metabolic Syndrome
Order A Sleep Test
Learn more about sleep apnea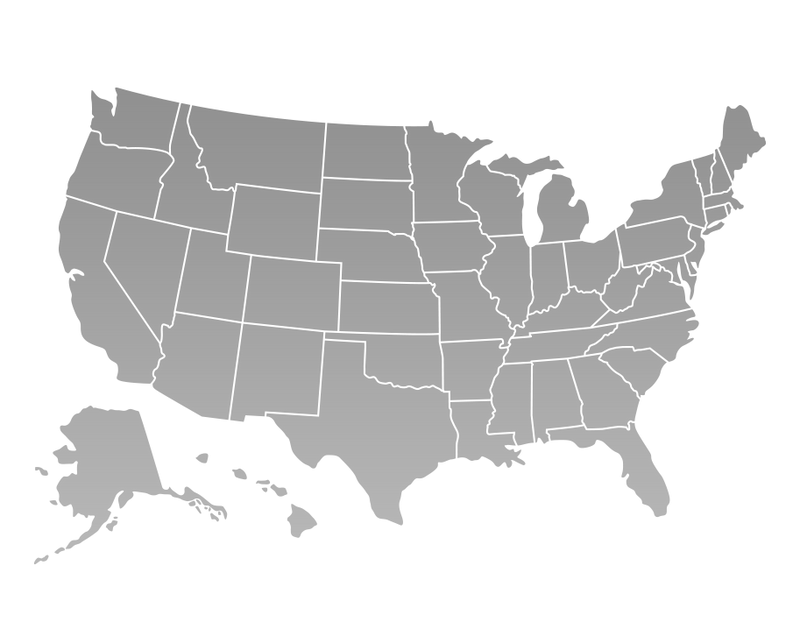 Patients
Find a sleep test provider near you
Looking for a local sleep test provider in your area? Sleeptest.com makes it easy to locate and schedule a sleep test in just a few clicks.
Find a provider
Are You At Risk For Sleep Apnea?
Take The Quiz