It's important that all medical doctors, dentists, and other healthcare professionals empathize with their patients. You must understand, or at least appreciate, what your patients are experiencing and feeling in order to relate to them and understand their concerns. While clinical skills make a good doctor or dentist, understanding the patient's experience makes great doctors and dentists.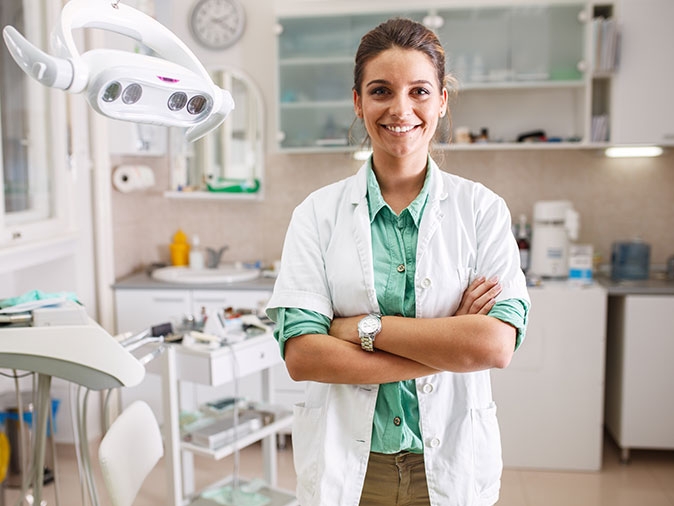 Here, you will learn what your patients experienced with their home sleep test in hopes that you'll gain a better understanding of what they went through to arrive at your office for Obstructive Sleep Apnea treatment. Once they're in your capable hands, you will be able to custom-design a highly effective sleep apnea treatment plan that could change their lives.
With your help, your patients should:
Sleep better
Snore less
Have fewer daytime effects of OSA
Think more clearly
Have better memory
Improve their general health
Reduce the risk of stroke, heart disease, and Type II Diabetes
Have a better quality of life
What Your Patients Learn About Their Sleep Study
A home sleep study provides the most complete evaluation of a person's sleep. Your patients will be required to monitor their sleep over the course of two nights using the innovative technology of SleepTest.com.
A sleep study, also known as polysomnography, records brain waves, heart rate, and breathing as your patients sleep. It also tracks eye, leg, and arm movements and oxygen levels in the blood. It is this data that allows you to create an effective sleep apnea treatment plan based on your patient's specific breathing-related sleep disorder.
A sleep study is recommended to:
Test for sleep-related breathing disorders, including sleep apnea
Evaluate abnormal behaviors during sleep due to parasomnias
As part of the evaluation of narcolepsy or other hypersomnia-related disorders
Adjust the levels of airflow in patients who receive CPAP therapy for sleep-related breathing disorders
Determine why treatment for a sleep disorder is not working if the patient has sought treatment in the past to no avail
A sleep study is the only way to get an accurate diagnosis of Obstructive Sleep Apnea and other breathing-related sleep disorders.
How Your Patients Prepare for a Sleep Study
The environment in which your patient has their sleep study must be comfortable and designed with restful sleep in mind. In the past, as you know, sleep studies were only conducted in labs with watchful technicians in the next room monitoring every move with machines and wires. Now, your patients are able to have a sleep study done in the comfort of their own bedroom.
On the day of their sleep study, your patients will:
Follow their regular routine as much as possible
Avoid napping
Avoid caffeine after lunch
Avoid using hair sprays or gels that can interfere with the sleep recording
Avoid alcohol or other sedatives unless otherwise prescribed by your doctor
Your patients will be told to:
Wear comfortable pajamas or clothes to sleep in
Remove their makeup
Have reading material handy, if necessary
Avoid all devices like phones, computers, and tablets
Make sure family members, pets, etc., do not disrupt their sleep cycle
What Is Measured During Home Sleep Test
With the advanced technology of SleepTest.com, your patients will be monitored for:
Brain waves
Chin muscle activity
Heart rate
Breathing
Oxygen levels
Leg movements
The data sent to a sleep physician to interpret, then the diagnosis is sent to the dentist.. Your SleepTest.com representative will explain how the data is retrieved, and they will show you how to see results and access your patient's data through a portal.
With SleepTest.com technology, you view all your patients' progress in real-time throughout the entire process in the custom portal. You can also add chart notes, view documentation, get support, and so much more.
Also, with SleepTest.com, patients can track their progress, submit necessary information, and stay informed about their entire home sleep test journey. It truly is an amazing technology that is revolutionizing OSA treatment across the United States.
Learn More About SleepTest.Com
Please read more about SleepTest.com here or fill out our online contact form. One of our representatives will reach out soon to answer any questions you may have. You can also sign-up for SleepTest.com right here on the website.